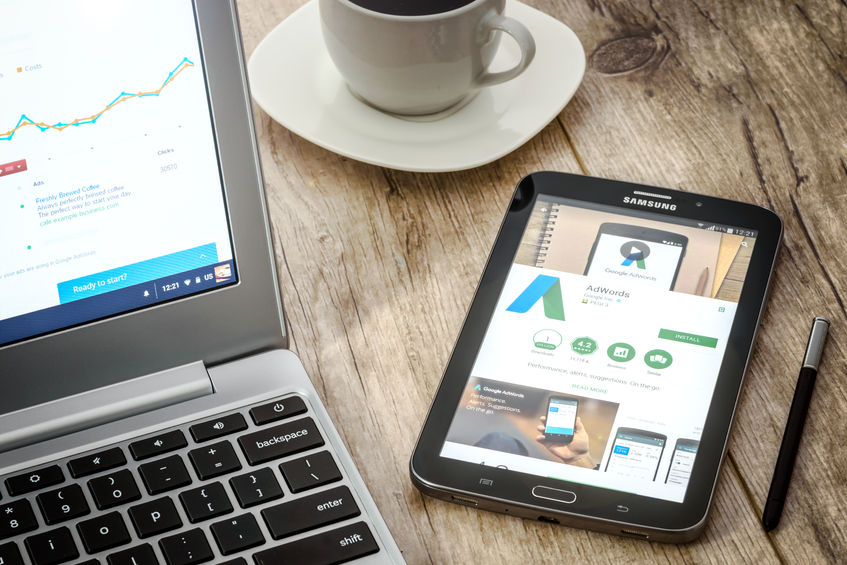 With all the competition in the AdWords space, it is easy to overspend and get only marginal results in return. The ad campaigns need to be constantly optimized, tracked, A/B tested, analyzed and then optimized again. It's a continuous cycle that makes the ads more effective over time.
Finding the right keywords is important, yet it's just as important to narrow down your campaigns so you are only showing your ads to the right people who are most likely to convert. We carefully target your campaigns based on your audience so we can pick the low-hanging fruit first and expand from there. We also utilize negative keywords to make sure you are not wasting money on search terms that might appear relevant to your products or services, but will never convert.
We also create multiple landing pages that are specific to the keywords that were clicked on. This increases conversions by making the content more relevant to what your potential customer searched for.
Lastly, we track and analyze your traffic so we can make educated data-driven decisions when optimizing your campaigns.
Please see our full list of PPC services below:
Keyword Research: We research and select the keywords that are cost-effective and are most likely to convert. We also research and select negative keywords to save you money on clicks that will never convert.
Ad Creation and Submission: We write ads that are most likely to attract a relevant click that will convert and make sure they get approved.
Landing Pages Creation: We create multiple landing pages with content that is specific to the keywords being clicked on to maximize conversions.
Campaign Tracking and Monitoring: We set up effective tracking and monitor your campaigns to enable accurate campaign analysis.
PPC Account Setup: We set your PPC account in a way that is most effective.
Bid Management: We set up, monitor and adjust your bids in a way that beast competition and without running up the cost. Some of the tasks include monitoring for price changes and bid gaps, as well as bid position maintenance.
Campaign Analysis and Reporting: We analyze your campaigns and provide meaningful monthly reports.
Campaign Optimization: We continually optimize your campaigns based on extensive tracking, monitoring and analysis.
A/B Testing: We continuously A/B test your campaigns to discover the most effective titles and descriptions.
Give us a call to discuss AdWords strategies with one of our consultants.