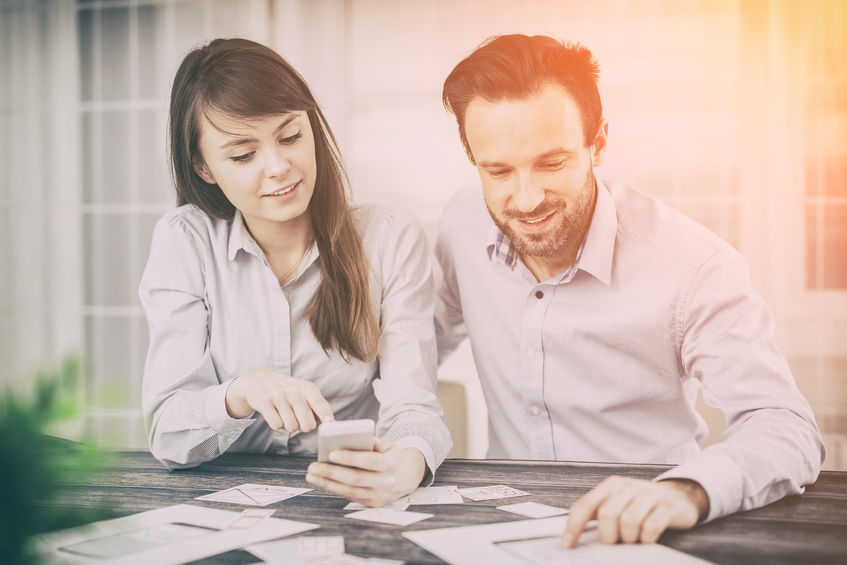 User Experience (UX) focuses on how the website and software work and how users interact with it, user Interface (UI) has to do with the look, feel and layout. Our Los Angeles web development company has experienced UX and UI designers that build functional, intuitive and easy-to use websites, software and apps.
Great user experiences keep consumers coming back.
USER EXPERIENCE DESIGN BENEFITS
Focusing on your user experience design gives you an advantage against your competition. Many websites can be confusing or not intuitive to navigate. Our talented Los Angeles UX design team at Vivid Concept will build your website for maximum usability, with the end user in mind.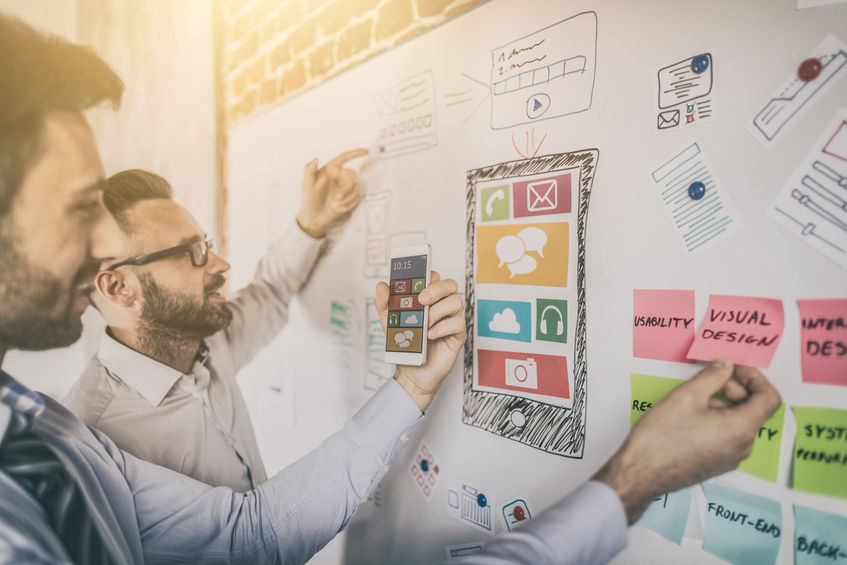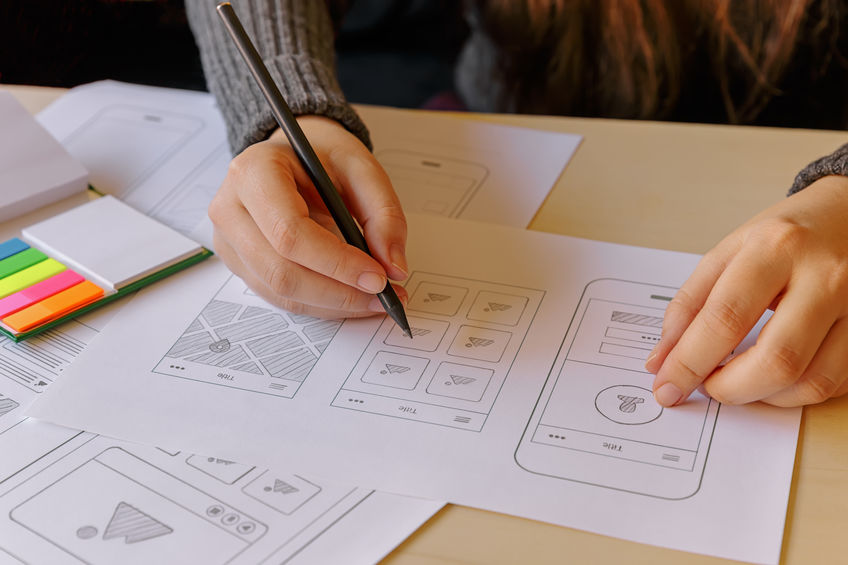 USER EXPERIENCE DESIGN WIREFRAMES
Before starting production our team will present you with wireframes, which are a basic outline of how the finished website will look and the expected flow of how users will navigate the site. You can think of them as blueprints. Our Los Angeles based UX design experts will create wireframes for exception UX experience for your users.
Vivid Concept's Los Angeles design and development team will research how people use your site to then determine the best ways to increase functionality and the overall user experience. We can do this in a variety of ways.
If you have an existing site, we will conduct a review and run analytics to let you know exactly how users are interacting with your site. You will find out at which point people leave your site or do not follow through with a purchase after filling out all of their information.
If you are developing a brand new website or app, our Los Angeles UX experts will create personas of users. These personas reflect all the characteristics of the type of people you believe are most likely to use your website or app. From these personas, we storyboard, create rough sketches, of what a day in the life of the user is like and how they will interact with your website or app during the course of their day.
For those looking for an in-depth user experience design evaluation, our Los Angeles firm will put together a pool of people, with characteristics similar to those of actual users, who test the website. Then we use their feedback to learn what was most successful or what may not have worked as well as we hoped. This information then helps us create an enhanced version of the site.
Contact our Los Angeles based design team to learn more about how we may assist you with your Los Angeles UX/ UI needs.